Kingston Upon Thames Removals in KT1: The Most Versatile KT1 Removal Company Kingston upon Thames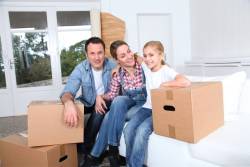 When you are looking for a removal company Kingston upon Thames that does absolutely all things moving, call 020 8610 9195 and speak to one of the most adaptable and flexible moving companies. Our movers take on all manner of removals, providing essential logistics and assistance to businesses, individuals and families. The art of moving heavy and voluminous objects from A to B may sound simple enough but there are many different factors at play and Kingston Upon Thames Removals aims to cover all bases and give customers a service they can count on when they need it most.

Our removal company offers a full range of home removals, providing customers with a planned and expertly delivered removal service when they are moving house within the Kingston upon Thames area. Our home removals are very well organised and efficient, but we use a number of very proven measures to protect your personal belongings from damage or from getting lost, two particular bugbears of house movers! Our removal vans are clean and tidy and carpeted, making sure that there is amply protection in place for your furniture and house contents, and we train our removal staff to handle items with care, and pack up fragile contents sensibly with the appropriate level of protection from movement.

We provide a smaller, man and van removal service that is extremely useful when you are moving out of rented apartments and shared houses, but not excessive if you are looking to save costs. A man and a van KT1 is available at short notice and chargeable at hourly rates, and it is particularly popular with student movers KT1. We can bring packing material with us if you need it, and have everything packaged up in quick time, ready to transport you to your next address safely and in the time that you need to go. Our removal prices are very cheap and that's why we are more than just a practical alternative to moving with the help of friends – we are cost effective also and all of these services can be booked just by calling 020 8610 9195 today!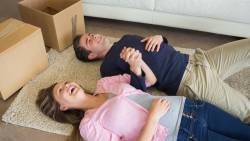 When businesses require help with removals and equipment moving, our removal services can be most efficient and helpful. We have removal staff and vehicles available to deal with all kinds of KT2 office moving, and our moving services are available on every day of the week at any time that you need them. This is particularly helpful to businesses engaged in office moving and seeking to avoid disrupting trading hours. Our business removals Kingston upon Thames are very efficient and well-organised and for larger operations our company will provide a project manager to make sure that everything goes to plan, and that the loading and unloading process is handled quickly but carefully, with nothing being misplaced or lost. We provide a packing service in tandem with our KT2 removals with the ability to pack up and protect large computer units, office furniture, filing cabinets and business products of any kind.

When you are looking for a reliable and punctual removal company that can perform a wide range of removal services, dial 020 8610 9195 to speak to true moving professionals and have your removals handled by a capable and enthusiastic team, with the training and experience to cope with any size delivery load and a full range of moving requirements. You can also book storage services and transport for smaller removal tasks through our company – we're not just about relocations but we do execute them better than other London removal companies and at a very reasonable cost. Call Kingston Upon Thames Removals today to make your booking and have your move capably handled.